Beautiful Baths by Cabinet World featuring the Bath Fitter System
We believe the best days start in a space you love. By combining the power of the Cabinet World and Bath Fitter of Pittsburgh brands, we can transform your bath space into your dream space. Our bathroom designs feature American-made cabinetry and brand-named products you love, including the renowned Bath Fitter system.
A Bath Fitter tub or shower offers many advantages, such as:
No Mess Demolition
Their sleek acrylic baths are custom made to fit right over your existing tub or shower, so there's no demolition and no mess. 
Lifetime Warranty
For as long as you own your home, your Bath Fitter tub or shower will be covered under warranty. You can refresh your unit with confidence.
Seamless Wall
Our unique seamless, one-piece wall is easy to clean and guarantees a watertight fit.
Installed by the Bath Fitter of Pittsburgh Team
Their local factory-trained and certified professionals take care of every step of the process.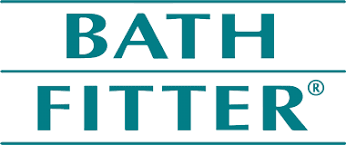 INCLUDES ALL OF THE FOLLOWING QUALITY PRODUCTS
Bathfitter® Acrylic Tub & Wall
Delta Scald Guard Faucet
Kohler Toilet
Wellborn Home Concepts Vanity
Cultured Marble Vanity Top
Medicine Cabinet & Light Bar
Tarkett/Mannington Vinyle Flooring
Delta Vanity Faucet
INCLUDES COMPLETE STANDARD INSTALLATION.
3 Design Center Locations   -   Ready to Serve You
CENTER TOWNSHIP
214 Pleasant Dr
Center Twp, PA 15001
P: 724-375-1300
SHOWROOM HOURS
Mon:
Tue:
Wed
Thu:
Fri:
Sat:
Sun:
9am-5pm
9am-5pm
9am-5pm
9am-5pm
9am-5pm
Closed or by appt
Closed or by appt
CANONSBURG
2500 Washington Rd
Canonsburg, PA 15317
P: 724-746-0910
SHOWROOM HOURS
Mon:
Tue:
Wed
Thu:
Fri:
Sat:
Sun:
Closed or by appt
10am-7pm
10am-5pm
10am-7pm
10am-5pm
10am-3pm
Closed or by appt
STREETS OF CRANBERRY
20430 US 19, Suite 140
Cranberry Twp., PA 16066
P: 724-591-5653
SHOWROOM HOURS
Mon:
Tue:
Wed
Thu:
Fri:
Sat:
Sun:
10am-5pm
10am-7pm
10am-5pm
10am-7pm
10am-5pm
10am-4pm
Closed or by appt