Why Choose Cabinet World?
There are Lots of Reasons to Love Us
Personalization
We design your kitchen or bath with you not for you. We do personalized design with your input as simple or as elaborate as you want. We don't do cookie cutter designs. We are professional kitchen and bath designers. We create your kitchen or bath, anyone can sell you products.
Support
Kitchens and baths are complicated, if you are confused on where to begin, start with us and see all the options and possibilities in one of our 3 conveniently located showrooms, where you can experience our complete kitchen and bathroom product selections in real room settings. Examine the construction, feel the quality of the finish and meet our team that has the expertise in working within your budget and making your kitchen and bath dreams come true with 100's of styles, colors and options available to you.
Expertise
We have a whole team that oversees every detail of your project with years of expertise. Our team members each averages over 25 years of experience from project design, measuring, technical, production, and installation. Your project will be installed by our professional craftsmen with many years of interior home remodeling experience.
Local & American Made
We are locally owned and operated. All of our stock and custom cabinetry is American made by well known manufacturers such as Wellborn in Ashland, Alabama. Our cabinets are professionally made. They are not a foreign made ready to assemble kit. Cabinetry is furniture; not lumber or building materials.
Get Your Project Started Today!
Click for your FREE consultation or call us at
800-221-3013.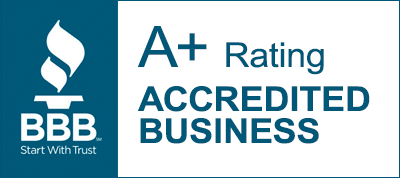 We are hiring!
We are offering great opportunities for Designers and Installers
3 Design Center Locations   -   Ready to Serve You
CENTER TOWNSHIP
214 Pleasant Dr
Center Twp, PA 15001
P: 724-375-1300
SHOWROOM HOURS
Mon:
Tue:
Wed
Thu:
Fri:
Sat:
Sun:
9am-5pm
9am-5pm
9am-5pm
9am-5pm
9am-5pm
Closed or by appt
Closed or by appt
CANONSBURG
2500 Washington Rd
Canonsburg, PA 15317
P: 724-746-0910
SHOWROOM HOURS
Mon:
Tue:
Wed
Thu:
Fri:
Sat:
Sun:
Closed or by appt
10am-7pm
10am-5pm
10am-7pm
10am-5pm
10am-3pm
Closed or by appt
STREETS OF CRANBERRY
20430 US 19, Suite 140
Cranberry Twp., PA 16066
P: 724-591-5653
SHOWROOM HOURS
Mon:
Tue:
Wed
Thu:
Fri:
Sat:
Sun:
10am-5pm
10am-7pm
10am-5pm
10am-7pm
10am-5pm
10am-4pm
Closed or by appt