They say that the kitchen is the heart of the home, as it's a space where friends and families gather around for special moments like meals, holidays, and parties. Colorful and bold or traditional and reserved—we can assist you in designing your kitchen to reflect you. Our team has seven suggestions for making your kitchen space reflect your personality. We will help personality radiate through your kitchen with our Personalized Design experience.
Brighten the Room with Light Fixtures
There's no need for lighting to be an unexciting element of your kitchen. By combining practical lighting with ambient lighting, your kitchen will achieve function and style simultaneously. Explore different shapes, styles, materials, and colors to make a statement with your lighting fixtures. Industrial and modern-style lighting fixtures are a popular décor trend.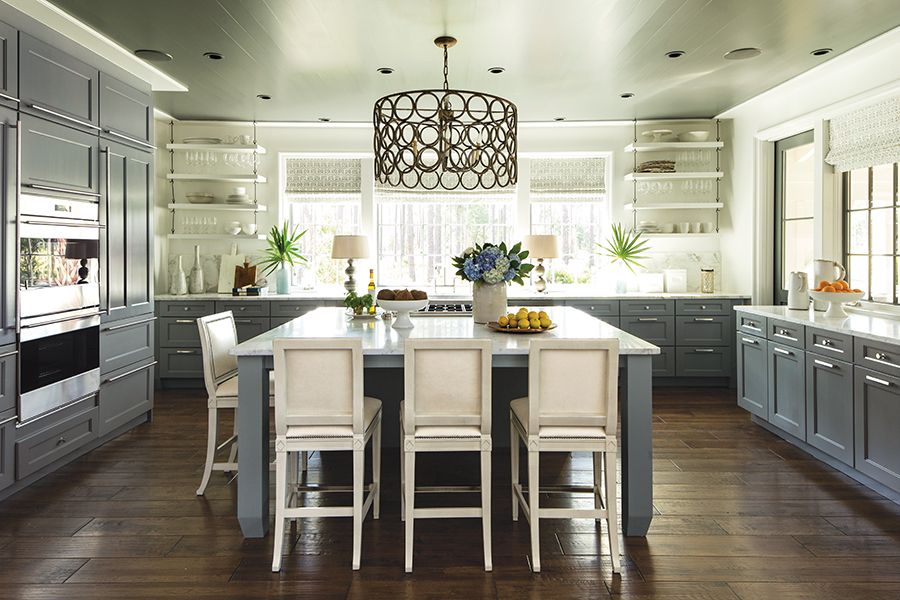 Add Décor and Accents
The options are endless when it comes to the décor that can complete your kitchen. Items such as vases, paintings, fun-colored appliances, dishware, baskets, and family photos are a great way to showcase personality in your space. Whether the pieces have years of history for your family or you spontaneously tossed a plant in your cart at the store, combining different elements when decorating enhances the style, while also making your kitchen feel homey. Pieces of your life can have a place right on the shelf or on the windowsill. Open shelving is a great way to show off the treasures that you're filling your kitchen with.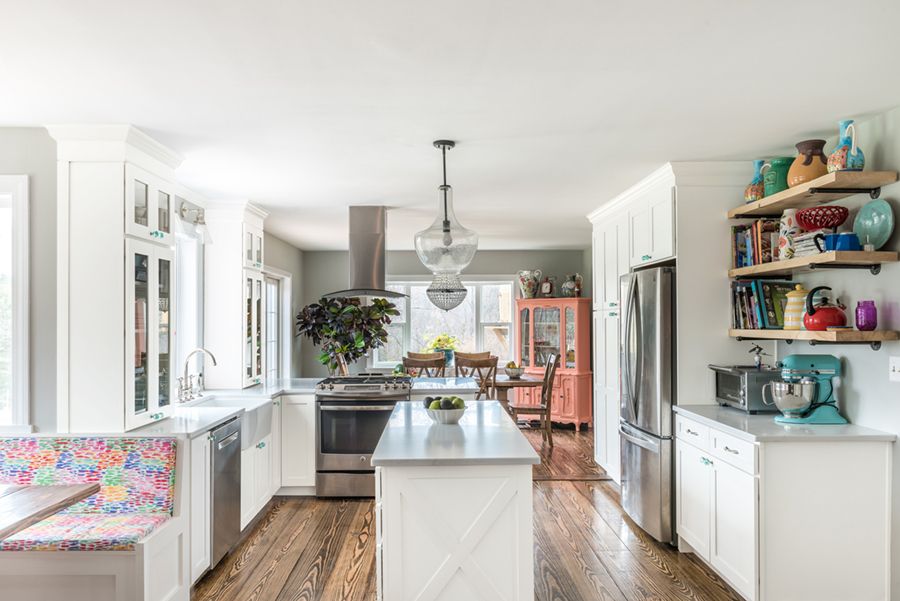 Accommodate Your Dining Space Needs
Your kitchen should be designed to meet your family's needs, such as the amount of dining space you need. Kitchen islands add additional counter space while providing an ability to be social in the kitchen, which can be perfect for families. If you want your kitchen space to reflect more of an adult-friendly style, consider setting an area aside for an adult-beverage space, complete with cabinets and storage solutions for your glasses and bottles. Whatever your needs may be for your kitchen, our team at Cabinet World will ensure that your dining areas are the perfect size and style.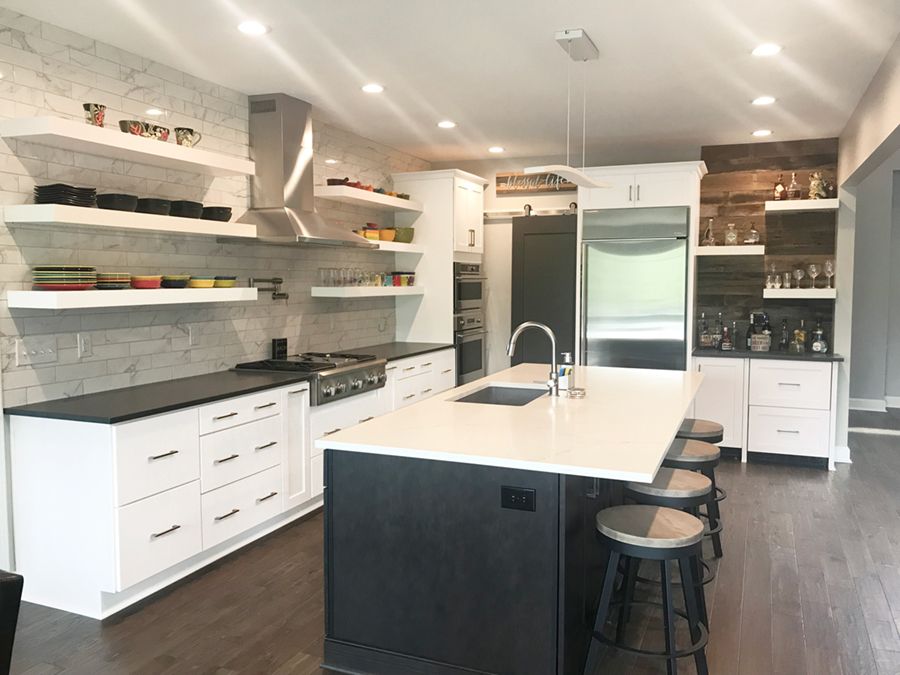 Bold Backsplash
A great way to bring texture into your kitchen is to use a unique tile, pattern, or color for your backsplash. Pair the backsplash with neutral-colored cabinetry and countertops to emphasize the contrast.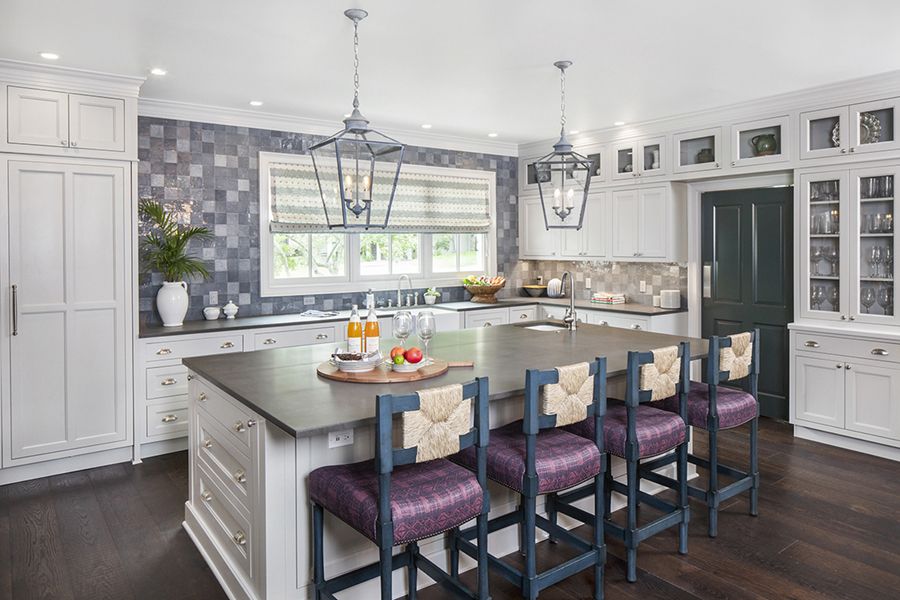 Greenery from the Garden
What better way to add some life to your kitchen than incorporating greenery into your design? Even if you choose to use artificial plants, they will bring the same lively, natural look to your space. Place flowers in a vase to brighten your countertop, line your windowsill with flowerpots and jars filled with herb plants, drape trailing plants from high shelves—so many options, all will look gorgeous in your kitchen.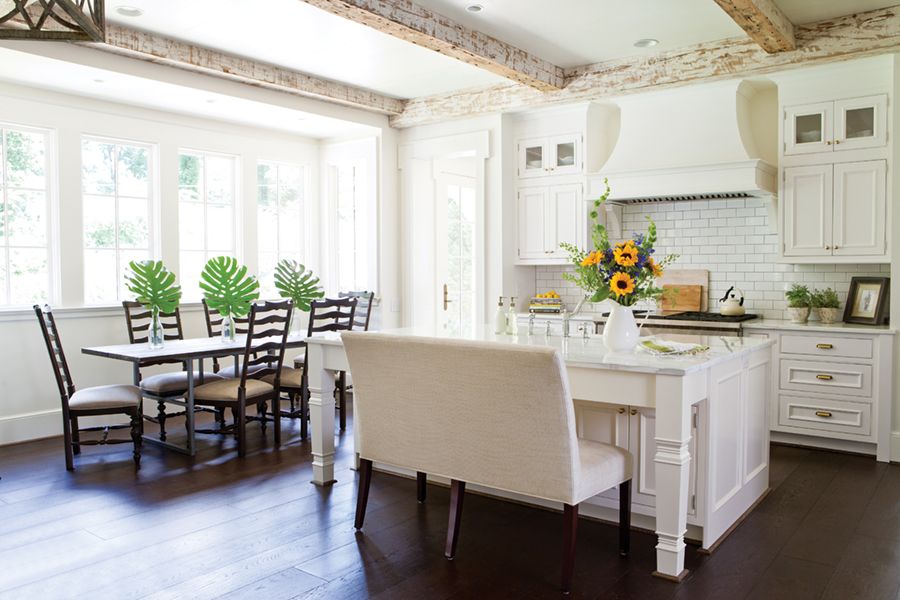 Incorporate What You Have
We all have those pieces of furniture that we have carried with us for years. Maybe it's your grandmother's vintage kitchen cabinet, or a rustic side table that you picked up for your first apartment—these pieces often become treasures for us and certainly bring personality and history into your home.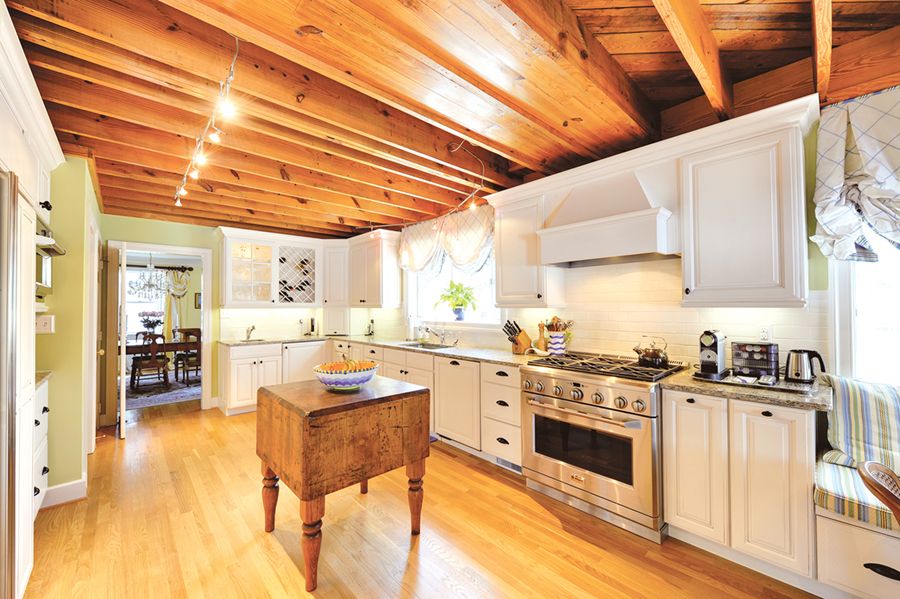 Get Creative with Cabinets
Your cabinet choices are a staple to the look of your kitchen. With hundreds of choices at Cabinet World, the possibilities are endless for taking creative steps. Open or glass-door cabinets emphasize the dishware or accessories that fill them. The finish on the outside of your cabinets provides another chance for your personality to shine. Additionally, the hardware on your cabinets can be a great way to add a special twist of personality, as they can be a material from brass or copper to glass or stone.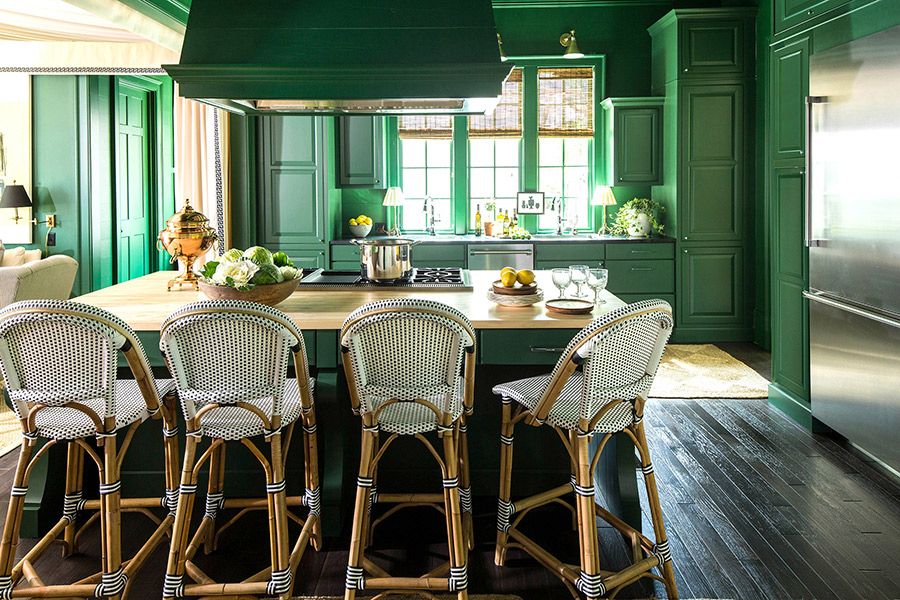 Are you ready to add more personality to your kitchen? Request a free consultation with Cabinet World today to learn about our kitchen design services in the Pittsburgh area.