There are many different types of bathrooms: guest bathrooms, master bathrooms, big bathrooms, small bathrooms, even the famous Pittsburgh potty. These areas of your home need to be functional, but that doesn't mean they can't be stylish. Here are six ways to add personality to your bathroom and transform it into your own oasis.
Hang Stylish Mirrors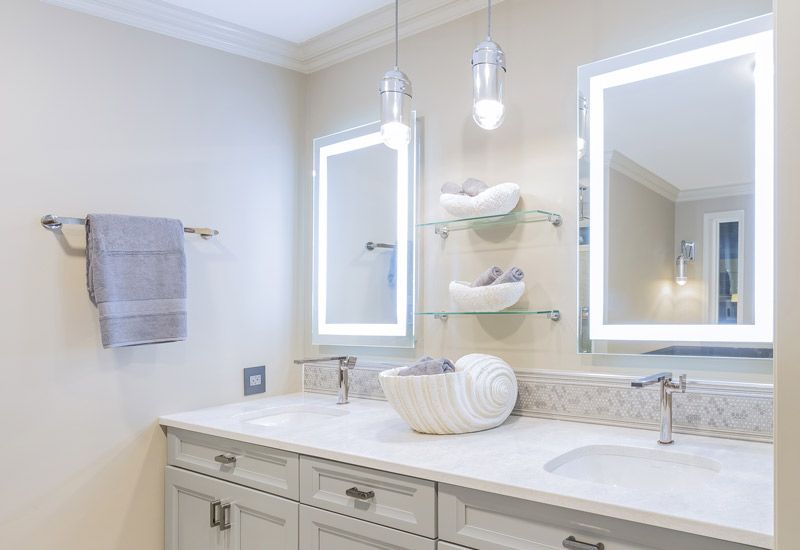 Break away from a traditional mirror and go with something bolder. A lighted mirror is stylish as well as functional in bathrooms with little natural light. These modern mirrors sometimes have defogging and bluetooth capabilities too. Hanging a mirror with a unique shape or frame design and making it the focal point in your space is another great way to add your personal touch.
Brighten Up Your Bathroom with Special Lighting
It's a necessity that your bathroom have adequate lighting. Bathrooms need task lighting near the vanity and overhead ambient lighting. Take advantage of these opportunities by incorporating your personal style through beautiful light fixtures, such as a chandelier.
Utilize Open Shelving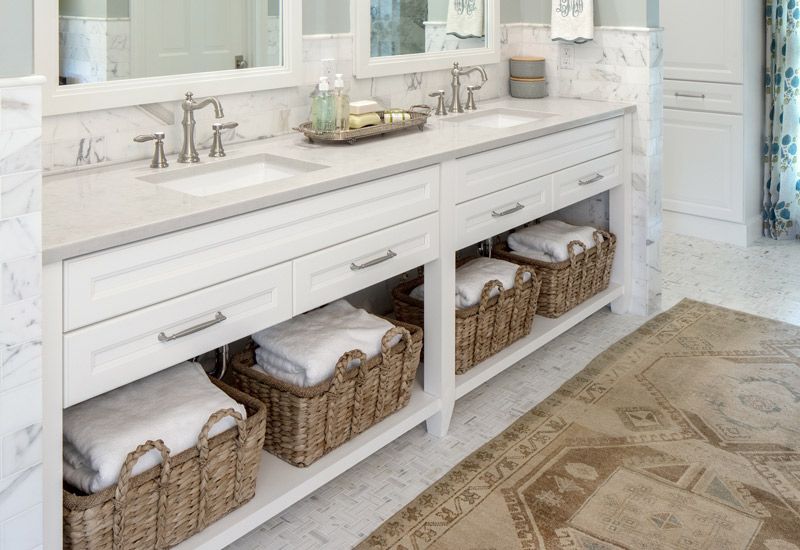 Display your personal treasures with open shelving in your bathroom. While open shelving is usually a part of your bathroom vanity, vertical open shelving can be added during your bathroom remodel. Use the ledges to showcase your favorite baskets, towels, plants, or other décor.
Install a Statement Tub
While this project may take more resources it's certainly worth it for the added elegance to your bathroom. Freestanding tubs come in many shapes and styles. Take a look at our bathroom gallery to see which would work best with your personal taste.
Create a Unique Pattern with Tiling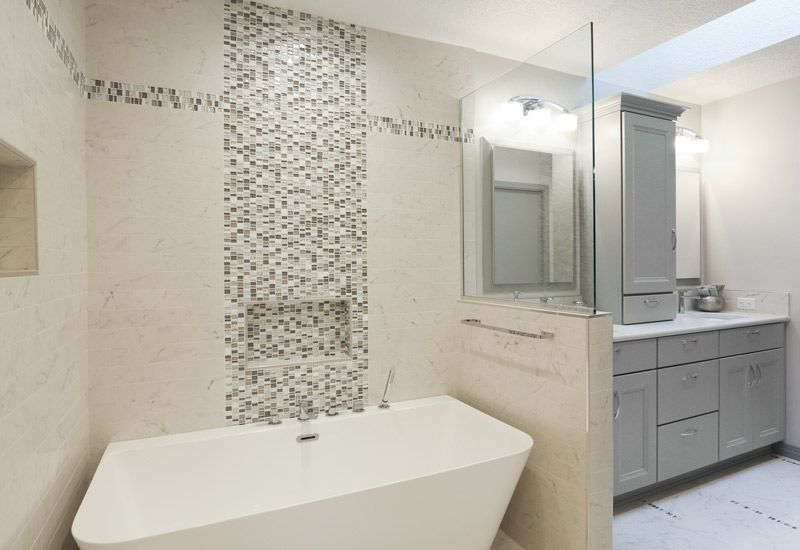 Instead of opting for a tile accent wall, use accent tiles to create a one-of-a-kind pattern. This pattern can be applied to the room's walls, floors, and even in the shower. Utilize this bathroom design technique to highlight an area of your space. The picture above demonstrates how the tub can be showcased using strategic tiling.
Customize Your Vanity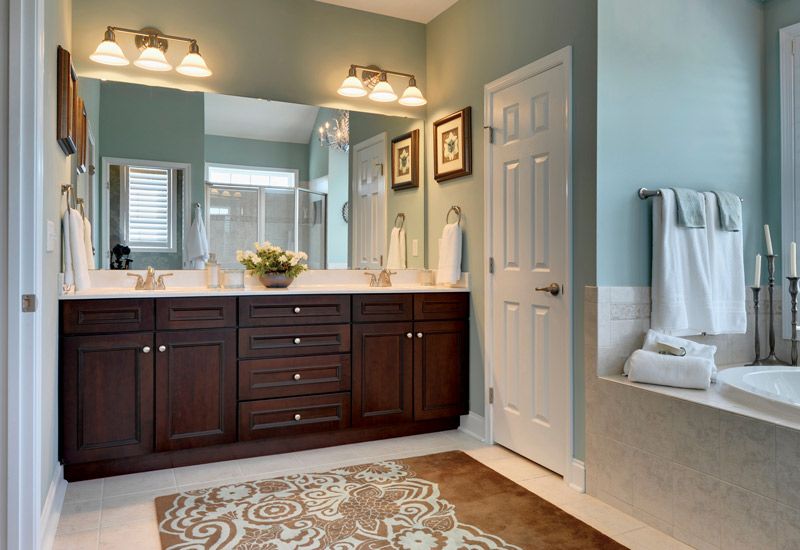 Your bathroom vanity is the predominant feature of the room. The possibilities are endless for taking creative steps with your custom vanity when you work with our experienced design professionals. There are hundreds of options to choose from, including vanity size, color, drawer and door style, cabinet hardware, faucet style, and countertop style.
Now that you've learned a few different ways to add personality to your bathroom, check out these seven ways to do the same for your kitchen or request your free consultation to begin your remodel. You can also explore a variety of bathroom displays at our Kitchen & Bath Design Centers in Cranberry Township, Center Township, and Canonsburg for more ideas.