Starting a kitchen or bathroom remodel can feel a little overwhelming at times. There are many steps and various factors to navigate as you complete a home improvement project – it's no wonder if the whole process tires you out a little. However, the remodeling process doesn't have to work against you. When you work with Cabinet World, you get the remodeling process, made easy.
During the 2021 Pittsburgh Kitchen and Bath Show, we explained how Cabinet World makes the remodeling process easier for homeowners. This show was a live, virtual event that we hosted with Bath Fitter of Pittsburgh. We explored different aspects of design, remodeling, installation, and more. You can find full segments of this event on our Facebook page to hear all the information we shared during the show.
In the meantime, keep reading for a summary of how Cabinet World makes the remodeling process work for you, the homeowner.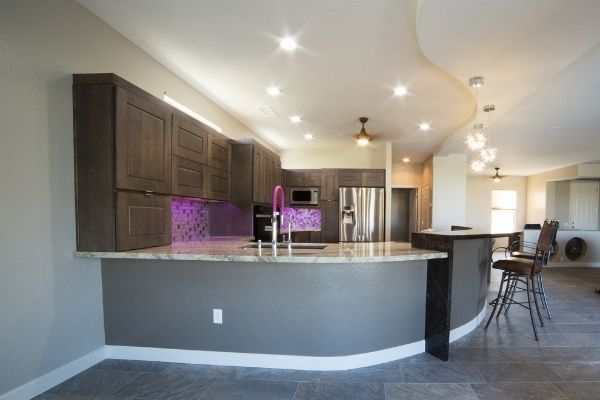 Part one of the remodeling process: Design
The kitchen remodeling process begins with our unique Personalized Design experience. During this experience – which no one else in the industry offers – one of our professional designers will visit you in comfort of your home.
We always pair our customers with the best designer for their particular project.
"We look at the type of remodeling that you're looking for," said team member Sam Lucci during the show. The designer we send to your home will have been carefully selected, based on their experience with the type of project you're looking for in your home.
If you want to improve the kitchen, you'll work with a designer who has significant experience in that area. The same applies if you want to make changes in a bathroom, master bedroom, and so on.
The designer that you're paired with will then discuss your project with you. Once we know what your goals and vision are, we'll help you bring your dream home improvement to life.
Your home, your design
Bringing your dream home improvement to life isn't something that we do by ourselves, though – as the homeowner, you have an important role in the remodeling process. We help you design, prepare, and implement your project plans, but you're always in control. We listen to you so that the final product reflects your taste. This is your home, after all, and we're committed to giving you what you want.
Senior Designer Mary Ann Rau mentioned that she likes to ask questions such as, "What do you like about your current kitchen?" The answer gives her an idea of what qualities of a certain room should be preserved, improved, or highlighted during the remodeling process. Beyond that, said Mary Ann, she wants to learn something about the people who use the room that's going to be remodeled.
"During a first visit…" says Mary Ann, "I want to get to know you a little bit, because it is your home… and you will be the one using it."
Knowing, for example, that you generally dislike a certain color will let the designer know to steer away from products of that hue.
Asking questions like the one Mary Ann shared also enables our designers to offer suggestions where needed. If you're not sure how exactly to improve a given room, we'll offer some guidance based on what you've told us already. We can help you discover the cabinetry style or bathroom setting that best fits you.
Those are just two aspects of design that we may discuss with you during the Personalized Design experience. Others include layout, lighting, storage, and aesthetics, which you can read about below.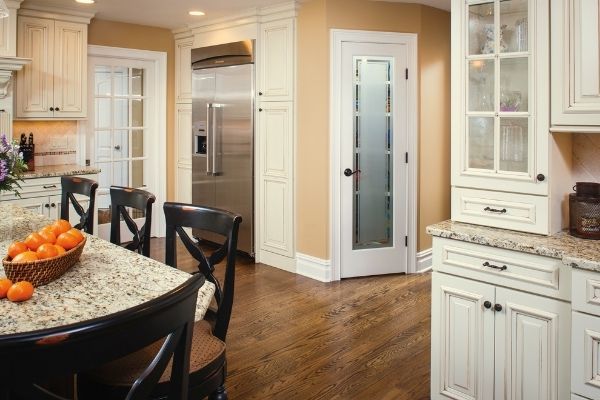 Layout
Layout is an important part of any room's design – whether it's the kitchen, the bathroom, or the master bedroom – because the way in which a room is organized affects your ability to move in and through it.
The kitchen is a room where layout is particularly important. The kitchen sees a lot of activity – it's where you prepare and/or eat meals; possibly even where you gather with friends and family. Because the kitchen can be such a hub of activity, you want to design it with a layout that minimizes traffic jams and maximizes kitchen efficiency.
Ultimately, the best layout for your kitchen is the one that best suits you. Every homeowner uses this space a little differently, and so the room should be designed to compliment your style of cooking, hosting, etc. That being said, one popular choice for kitchen design is the L-shape layout.
An L-shaped kitchen has a line of cabinets hugging two walls that meet in a corner. One of these walls is typically shorter than the other, making the line of cabinets look like the letter 'L' from above.
A big reason for the popularity of this layout design is that it compliments the "work triangle." The work triangle is the ideal arrangement of a kitchen's preparation, cooking, and clean-up areas. Using an L-shaped layout allows the work triangle to fit snuggly in a perfect right angle. A fit like that means you can move quickly and freely from preparation, to cooking and then clean-up easily.
Designing with the work triangle in mind leads to a better end result, as does Mastering the Three Zones of Kitchen Storage. Opting for an L-shaped layout is just one of the ways that we can help you optimize the different areas of your kitchen. We're here to help you make the most of you this room's layout, as well as the layout of any other room.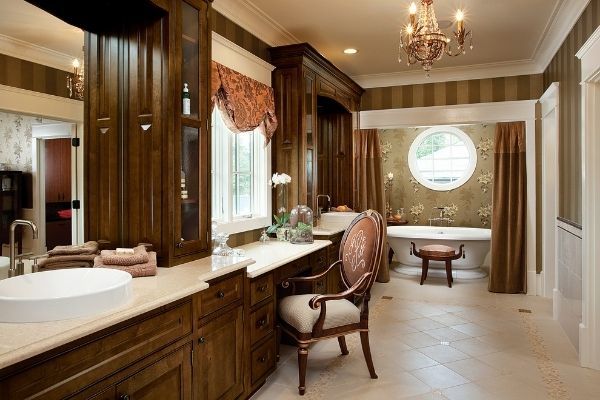 Lighting
We can also give you a hand with lighting. Lighting is an important factor of design, as it can influence the mood and functionality of an entire room. For example, dim lights can make an area feel relaxed, but they can also reduce visibility and make it difficult to carry out different activities. On the other hand, lights that increase visibility have the danger of being too bright and giving a room a harsh appearance.
Finding the happy medium of lighting can be tricky. The lighting arrangement for a given room should be tailored to the way you use that space. The kitchen, for example, should be bright enough to let you prepare meals safely. Our designers will help you find the perfect level of illumination. With nearly 50 years in the business, we've learned how to make both natural and artificial lighting work for you.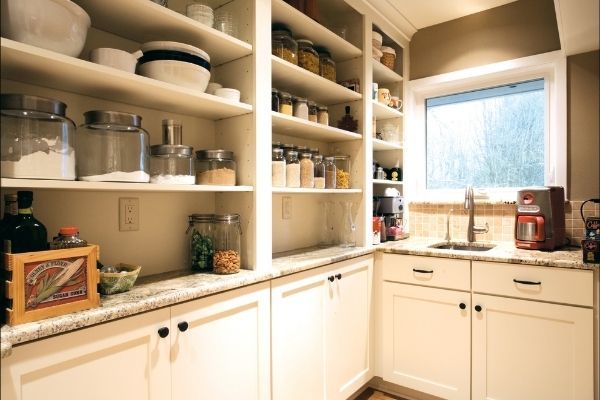 Storage
Storage spaces should also be tailored to your individual needs. It's important to discern what your storage needs are as we design your new kitchen, bathroom, etc. If you don't have enough space, you may end up feeling cramped in your own home. On the other hand, having more storage space than you need could prove inefficient.
During the Personalized Design experience, we talk with homeowners about their storage needs. Our professional designers can help you determine if the holding spaces in your home should be adjusted, and they're ready to design the perfect storage system for you.
Cabinet World designers can show you creative storage solutions that allow you to get the most from the space you have. And if the situation calls for it, we'll help you find a new set of cabinets that offers better storage capacity, efficiency, and/or style.
We have a wide variety of cabinet sizes, shapes, and styles for you to choose from. Each one of our cabinets is made by one of our trusted, American-made cabinet brands – such as Candlelight Cabinetry, Brookhaven, and more. With so many options, homeowners can find the storage choice that best meets their needs. Your new kitchen, bathroom, etc. will be customized to your wants and needs through Cabinet World's Personalized Design experience.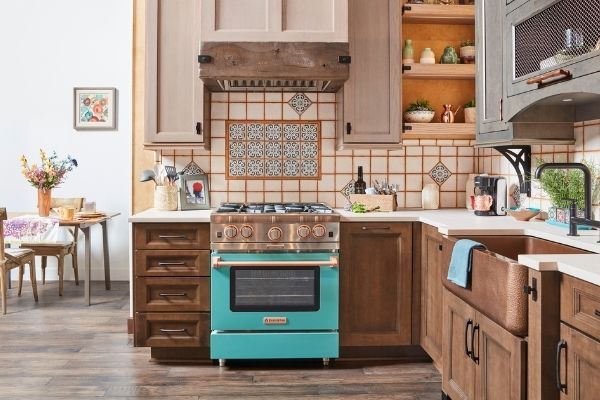 Aesthetics
The style of your new kitchen or bathroom should also be customized to you. Each homeowner has a unique set of aesthetic preferences, after all, which is why we offer the Personalized Design experience. By involving you in the design process, we make sure that your home improvement meets your expectations.
While we've found that many people in the home improvement industry will give you the room that they want for you, we help you create a design based on your desires. We personalize the remodeling process instead of designing you a kitchen or bathroom according to our own tastes.
Even if you don't have a clear idea of how you want your kitchen or bathroom to look, we can help plan the perfect remodel for you.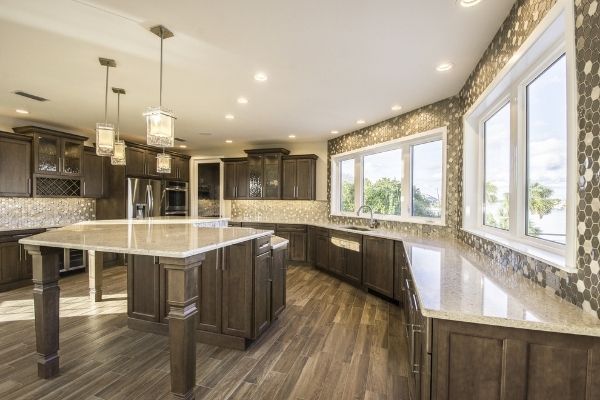 Part two of the remodeling process: Preparation
After we've helped you with the first part of the remodeling process – design – it's time for a little preparation. Preparation means getting a few things ready – from your finances to the house itself – before we begin the physical work of remodeling. This part of the remodeling process can be a challenge to navigate, but we're here to help.
Preparing financially
There are always some challenges to staying within a project budget. Sometimes, unexpected complications will arise during the project. The project could uncover water damage hiding behind your sink, for example. If something like that happens, you'll find yourself facing repair costs that you may not have planned for.
That's where we come in. Cabinet World is here to make even this financial aspect of the remodeling process easy for you.
It's important to us that you never feel forced to cross the financial boundaries you've set for yourself. So, our team members will help you stay within your budget, as well as answer any fiscal questions you have.
If you're wondering, How Do You Select the Right Quality for You Budget?, we've got your back. We won't leave you feeling unsure about How to Budget Your Kitchen Renovation, bathroom remodel, or any other project you have in mind.
We'll also help you balance your financial goals with your design goals. If, for example, you let us know that you would like to include more cabinetry than previously planned, we'll let you know how that will affect the overall cost of the project. As Mary Ann explained during the 2021 Pittsburgh Kitchen and Bath Show, a change of plans sometimes means a change of price.
"Sometimes…" Mary Ann began, "I will lay out a kitchen within the budget that the customer has prescribed, and they say, 'Well, what about those cabinets over there? I really like those.'"
When this situation arises, we're always upfront with the homeowner about how their new selection compares to their budget.
"We are very happy to make sure you have exactly what you want…" Mary Ann continued "but as you're moving outside of that budget… I'll let you know. 'Okay, that's going to be "X" amount more.'"
Our goal is to get you the right kitchen and/or bathroom for you – not to get your wallet. That's why we give you all the facts you need to make informed financial decisions during the remodeling process. Trying to stick to a budget during a home improvement project can be challenging, but with Cabinet World, it's not a challenge you're taking on alone.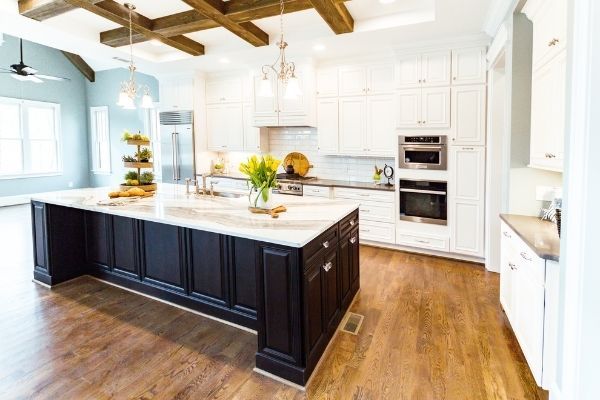 Preparing your home
We're ready to help you overcome other remodeling challenges, as well. For example, it's much more difficult – sometimes impossible – to prepare meals in the kitchen while it's being remodeled. Our team members can give you the tools you need to keep inconveniences like this at a minimum.
During the 2021 Pittsburgh Kitchen and Bath Show, Sam shared how we make kitchen remodels less of a hassle for the homeowner:
We'll move the refrigerator into another room so that you can have use of it… [or] cover it while we're working in that section. A lot of people set up their temporary kitchens in the basement.
These kinds of solutions can make home improvement much easier for you as the homeowner. Our team members have the experience to complete projects quickly without compromising quality, but it's nice to be able to use key kitchen utilities during the remodeling process.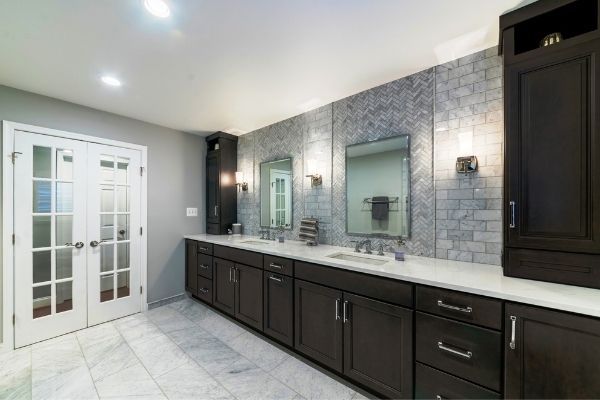 Part three of the remodeling process: Implementation
Once you and your home are prepared for your next project, we get ready to implement your personalized remodeling design. From your first consultation to when we begin making physical changes to your kitchen or bathroom, we're going to take a number of weeks to put everything together, ensuring that we have enough time to gather materials of the highest quality and a team of the best workers.
The amount of time that it will take to begin the physical work of your next project will depend, in great part, on the availability of supplies. The normal availability of the supplies we use puts the project starting time around eight to ten weeks after your first consultation. You can talk to us over the phone, online, or at one of our Pittsburgh Kitchen & Bath Design Centers to ask for a current, approximate timetable.
Once all the pieces are in place, we can begin working in the room you'd like to remodel. The amount of time that we spend working in your home will depend on the scope of your project. As an example, Mary Ann described the timetable of a kitchen remodel:
Let's say that the customer liked her kitchen as it was [but she] wanted those cabinets removed and new cabinets installed, virtually in the same place. Cabinet install's very quick, right – just a few days. And… some countertops we can have prepped and ready to go. We might be in and out of your house in seven days.
Larger and/or more complex projects may take more time, as they involve more steps.
Remodeling steps
During the 2021 Pittsburgh Kitchen and Bath Show, Mary Ann and Sam covered a few of the steps that go into a kitchen remodel.
"The first part of the process is to remove the existing kitchen," said Mary Ann. Cabinetry, appliances, etc., have to be taken out of the area.
Our team members work carefully during this first step to ensure that your home stays tidy, noted Sam: "If you [want to] take walls or bulkheads out – [that] creates dust – we plastic ourselves in that room to keep all the dust contained."
After the old kitchen is removed, we make any necessary changes to your electric, plumbing, and/or gas work. Next, we move to the walls and floors. And finally, we install your cabinets and make the final, decorative touches. We've had a lot of experience completing each step of the remodeling process. You can trust that, with nearly fifty years in the business, we'll complete your next project to your satisfaction.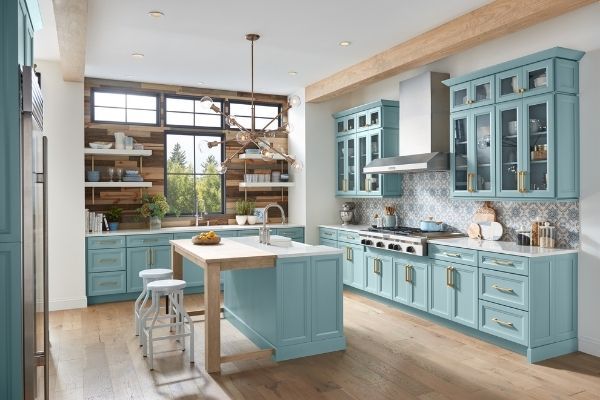 Part four of the remodeling process: Homeowner bliss
The last part of the remodeling process is arguably the best. The last step begins just after we've finished all the other stages. Now is the moment we leave you to enjoy your new kitchen, bathroom, or whatever room we helped you remodel.
It's amazing how much of a difference even the smallest of projects can make. Improvements to one room can do wonders for the atmosphere of your whole house. Plus, having your dream kitchen, bathroom, etc. will bring you that much closer to having your dream home.
We'll be honest: we really love the final part of the remodeling process.
We love working with you as we design, prepare, and implement your home improvement dreams, of course. Still, nothing compares to standing back and viewing the final product. It's always great to see our customers enjoying the room that we helped them transform.
Have you made it to part four of the remodeling process? Tag us on Facebook or Instagram to a photo of the room we helped you improve. We'd love to see how your enjoying homeowner bliss.
And while you're on social media, be sure to follow us on Facebook and Instagram. You'll love the design ideas and project photos that we have waiting for you on social media. Plus, by following us, you can be sure to catch future updates about upcoming events. We covered a lot of valuable information and answered some big questions during our last virtual event, the 2021 Pittsburgh Kitchen and Bath Show. So, you'll want to tune in any time we go live in the future.