When it comes time to customize your kitchen during the remodeling process, it's easy to forget that your kitchen should reflect you and your tastes. Just because you saw something on Pinterest doesn't mean you need to pile it all into your home. Here are a few tips to have a successful time when you customize your kitchen with Cabinet World.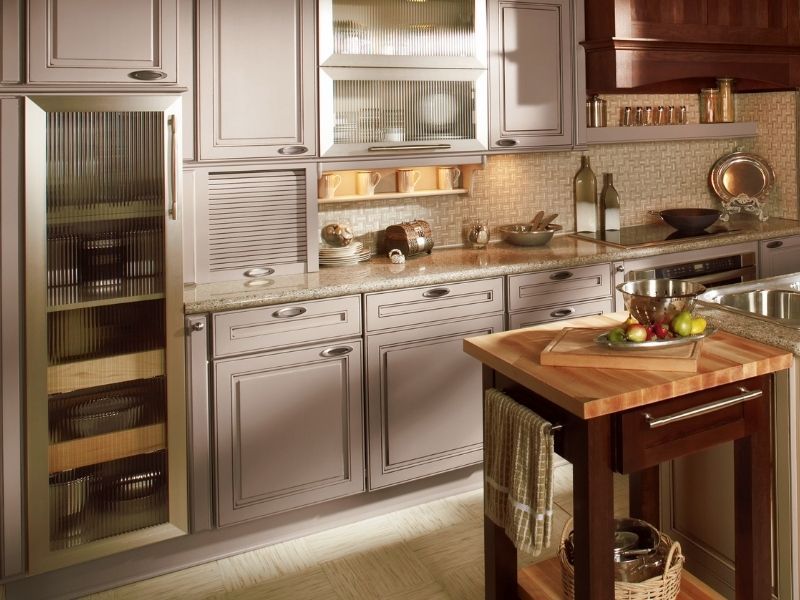 Think about how you'll be using the space
When you consider how you'll be using the space, we can help you create a flow for the room and customize your design to your unique needs during our Personalized Design experience. For example: if you love to cook, you'll want to have plenty of counter space to prepare your meals. You'll also want storage for your countertop appliances, ingredients, pots and pans, and bake ware. Taking advantage of corner cabinetry and slide-out pantries will help you to maximize your space and keep everything within reach.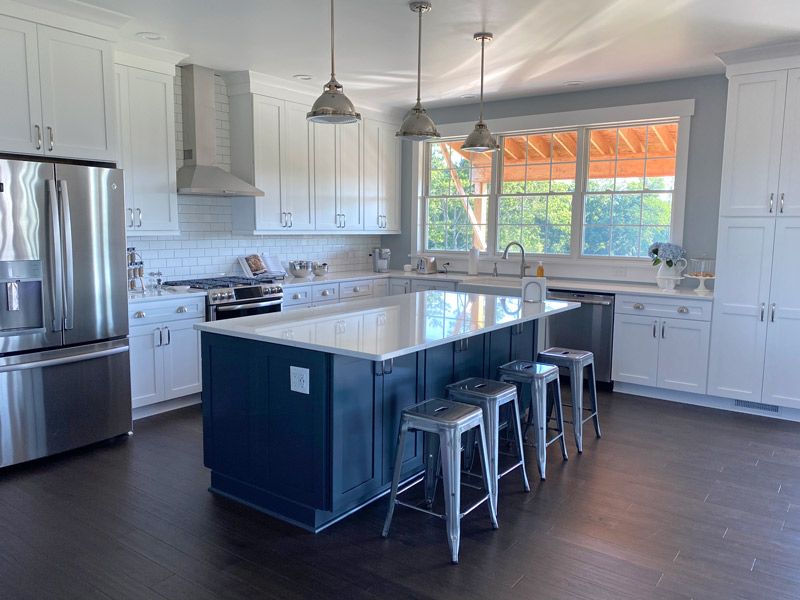 Consider your lifestyle
Similar to thinking about how you'll use the space, think about your lifestyle. Do you work late hours? You'll most likely want a functional kitchen that helps you get your meal on the table as fast as possible. On the other hand, do you enjoy throwing dinner parties with many courses? These homeowners love to entertain, so they wanted plenty of counter space not only to create stunning meals, but to invite friends and family to gather in the kitchen.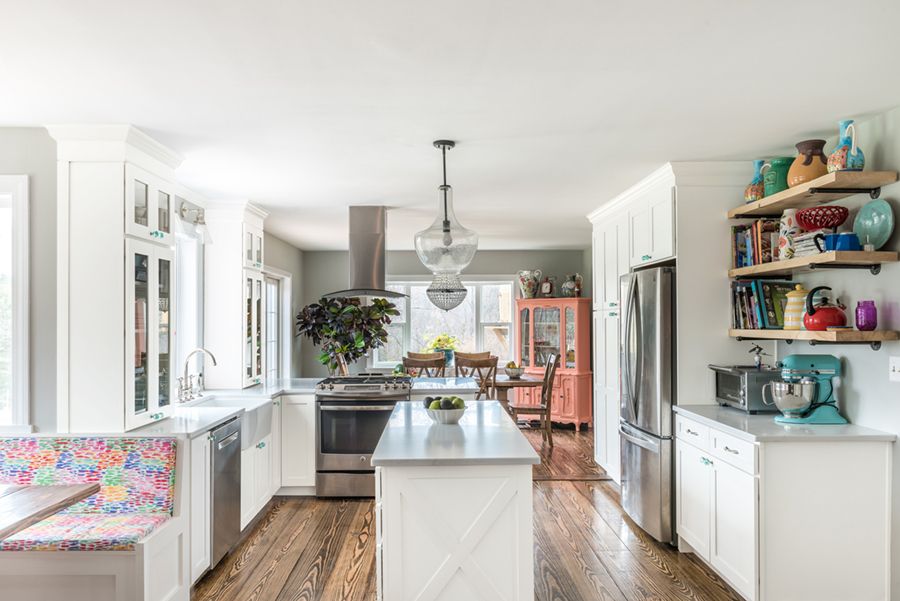 Add in details that show off your personality
When you create a custom kitchen design, you're able to add in elements that show off your personality. These homeowners wanted a style that was unique to them; their kitchen was designed with that direction in mind. We used bright colors, bold cabinet choices, and fixtures that allowed these homeowners to customize a look that they love and reflected their bold personal style. Check out our tips for how to add personality to your kitchen.
When you're gathering ideas for your custom design, it can be easy to get overwhelmed. There are many choices! Take a step back and think about what will work for your family's needs and lifestyle, then add in a personal touch that acts like the cherry on top the design.