Because your kitchen is a natural gathering place, why not make it more functional while increasing the monetary value of your home? You can do both with a custom-built update designed specifically for your kitchen. Through our exclusive Personalized Design experience, our staff of professionals will work with you to design spaces that fit your lifestyle. This article describes five inspiring ideas for custom-built updates that you might use in your kitchen.
Corner Dinette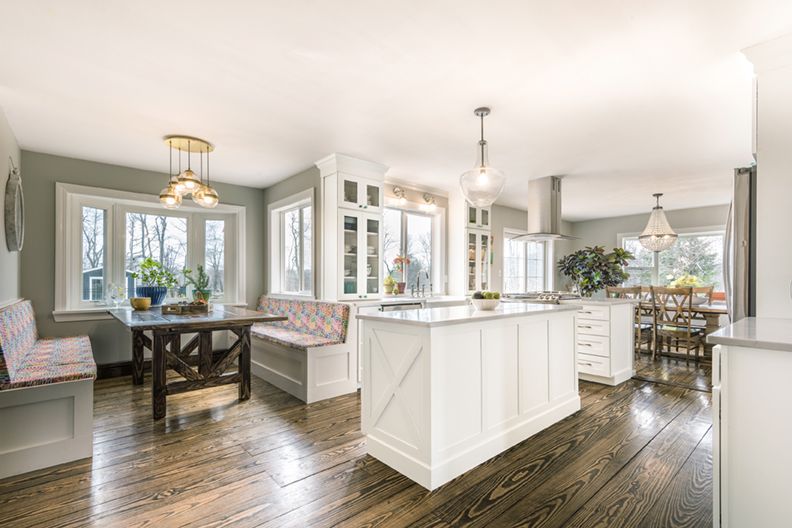 Do you have an empty corner in your kitchen? Why not add function to your bare space with a custom-designed dinette? A corner dinette consisting of a table and custom wooden benches supplies a fun spot to linger over morning coffee or grab a quick lunch. Outfit your custom-built dinette with comfy seat and back cushions in a complementary fabric. For added function, design the dinette benches with hinged seats that lift to offer great storage space for a variety of items.
Over-sized Island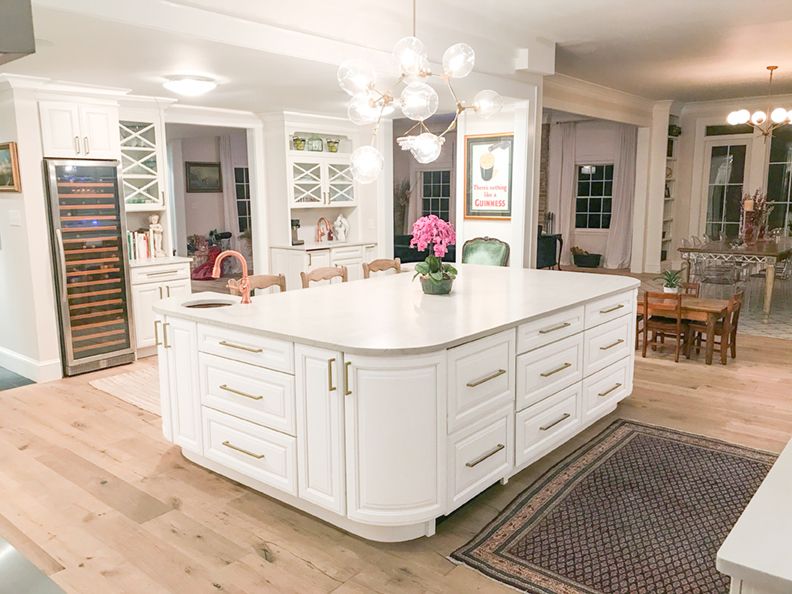 Would you like to fill up the unused space in your roomy kitchen with a permanent fixture that adds monetary value and increased function? The solution is simple – a custom-designed, over-sized kitchen island. You can use your new fixture for prepping meals, as well as a convenient area for setting up a dinner-time buffet. Design your custom-built island to accommodate bar stools for an enjoyable spot to gather for conversation or a quick meal. A granite counter top offers an upscale appearance while shelves built on the ends of the island offer chic storage space.
Window Seat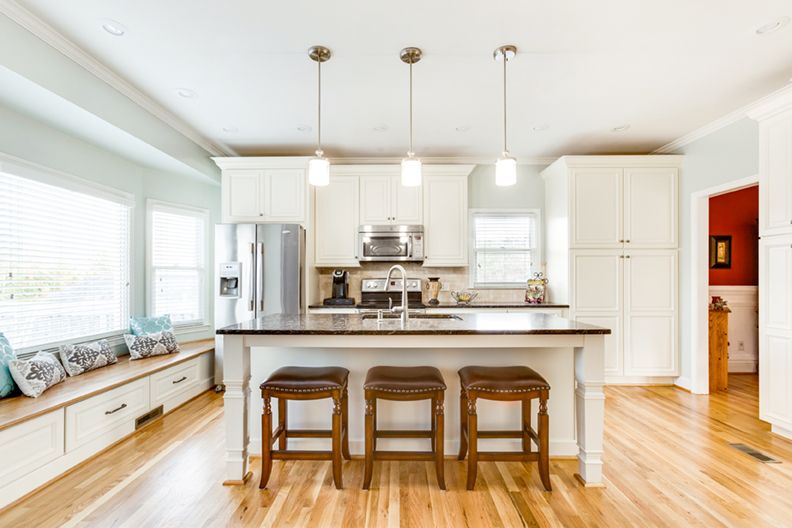 Does your kitchen need a dreamy spot for you to relax for a few minutes? If so, you need to integrate a comfy window seat into your floor plan. Design the bench to fit within a window area to supply a pleasant place to gaze outdoors while relaxing for a while. Outfit the window seat bench with attractive toss pillows for a dreamy spot you can't resist. You can also design the bench with a hinged top to supply great storage space for anything you want to be hidden out of sight.
Food Pantry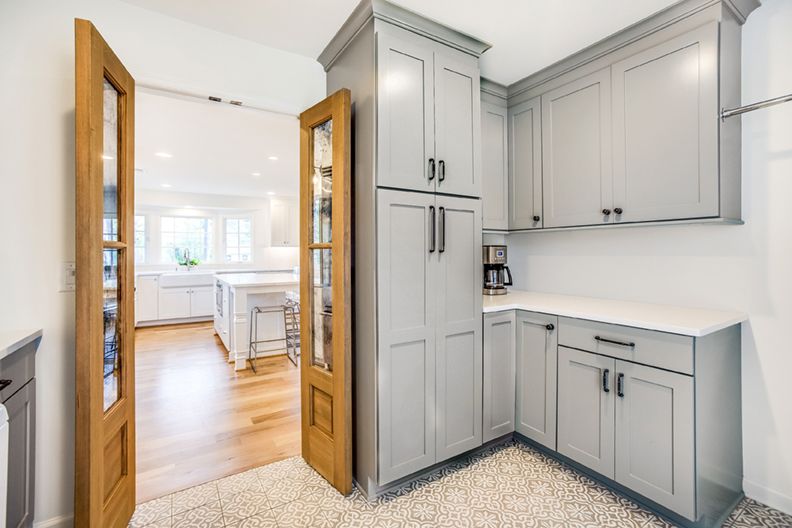 Most new-construction homes are designed with a designated food pantry. However, if your kitchen is lacking a food pantry, consider adding a custom-built area for storing nonperishable food items, paper goods, and bottled or canned drinks. Install open shelves, drawers, cubby holes, or other design elements you prefer inside your new pantry. Add tri-fold wooden doors or frosted-glass sliding doors to the front of your food pantry to hide all your stored items.
Breakfast Bar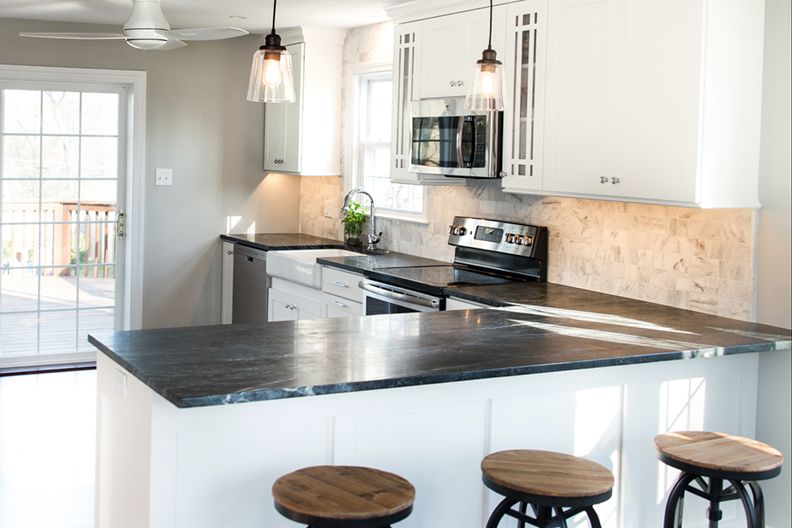 Do you have a kitchen that lacks an informal place to dine? If you do, you might consider transforming your space by installing a kitchen peninsula, also known as a breakfast bar. Design this custom-built feature as a counter-height addition to connect to your existing counter top. Plan the length of your breakfast bar to fit the usable space. Leave ample room on both sides of your breakfast bar to walk comfortably without feeling cramped or crowded. Choose your peninsula's wood base and counter top material to match your existing counter tops and wood tones for an aesthetically pleasing appearance. Use backless bar stools that you can tuck under the breakfast bar when they're not in use if you have limited floor space.
Have you decided which of the custom-built pieces that you'd like to add to your kitchen? Choose your favorite and pump up the fun and function of your current kitchen space. You'll also be increasing the monetary value of your home. What are you waiting for? Pick out your favorite kitchen built-in and visit one of our Kitchen & Bath Design Centers in the Pittsburgh area to start planning.
Looking for other ways to upgrade your space during your kitchen remodel? Check out these other ideas to add personality to your kitchen or make your kitchen pet-friendly.